Florida Panhandle Scorched due to Lasting Effects of Hurricane Michael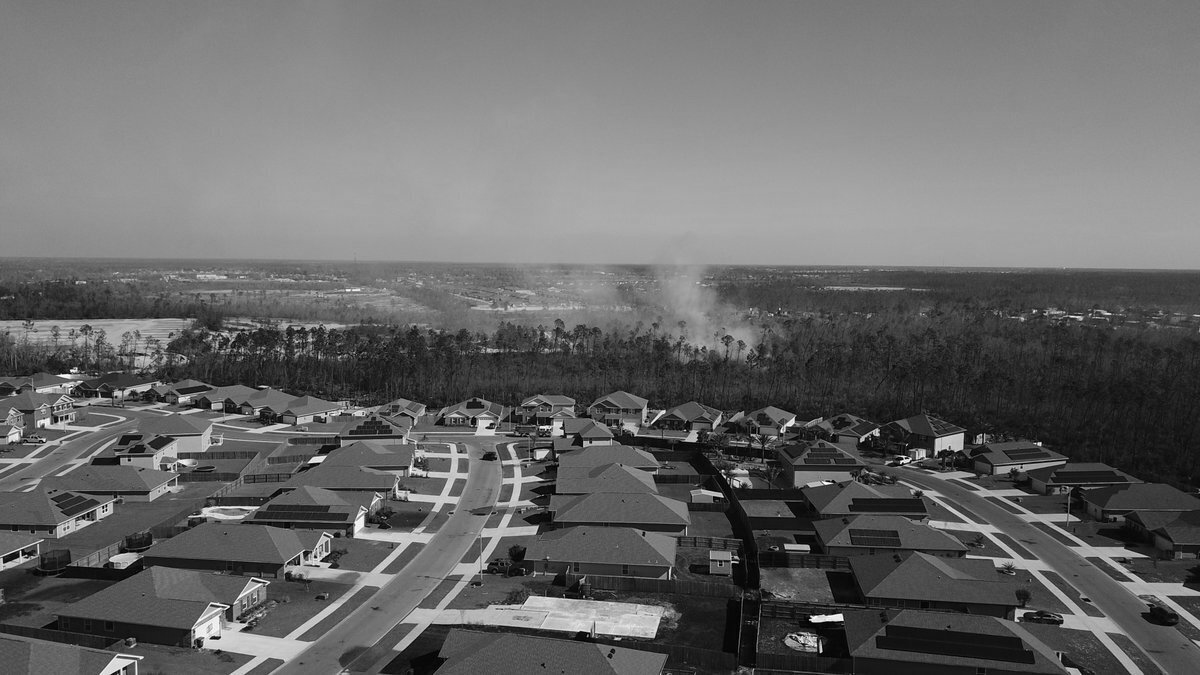 A trio of raging wildfires occurred in the Panama City area in early March. The fires began in early March and were successfully contained a few weeks after. The three fires were in an area known as the Chipola Complex. The largest fire was named the Bertha Swamp Road Fire which encompassed around 33,000 acres at its peak.
The fire originated in Gulf County and spread to the neighboring counties of Bay and Calhoun counties. Over 34,000 acres were scorched before the fire was able to be contained. The fires forced 1,100 home evacuations but many of those evacuations have been lifted.
"The main focus is, of course, is getting the fire contained, but we are marshaling assets and we will provide whatever the folks here in northwest Florida," Ron DeSantis said after declaring a State of Emergency for the three affected counties.
The fire was able to spread as quickly as it did because of all the damage still present from Hurricane Michael. Hurricane Michael struck the area back in 2018 and left a path of devastation when it strengthened up to a category five right off the coast of Panama City. It led to the death of at least 36 lives across Florida, Georgia and North Carolina. The storm left an estimated 2.8 million acres of broken and uprooted trees.
During the fires peak, the Bay County Emergency Services said in a statement that "The blowdown timber from Michael makes it very difficult to fight wildfires in our area." All those downed trees were why the fire was able to get so big so quickly. The weather helped the flame spread as well due to the gusty winds and a temporary dry spell in the area. 95% of one fire was contained on March 13 but the Bertha Swamp Road Fire remained at only 60% containment.
The 1,100 homes affected in the fire were the same homes that were affected by Hurricane Michael. The fire's footprint followed the path of Hurricane Michael as well. Some residents who evacuated in 2018 and came back to the destruction of a hurricane had to evacuate yet again for a fire and come back to a burned-out shell of a house. Two houses were destroyed and another 12 were damaged.
Fire crews were honored by the Florida Cabinet on March 29 for their efforts on containing the wildfires. The community came together shortly after the fires to help rebuild the affect-ed areas and many are grateful that the damage was limited.