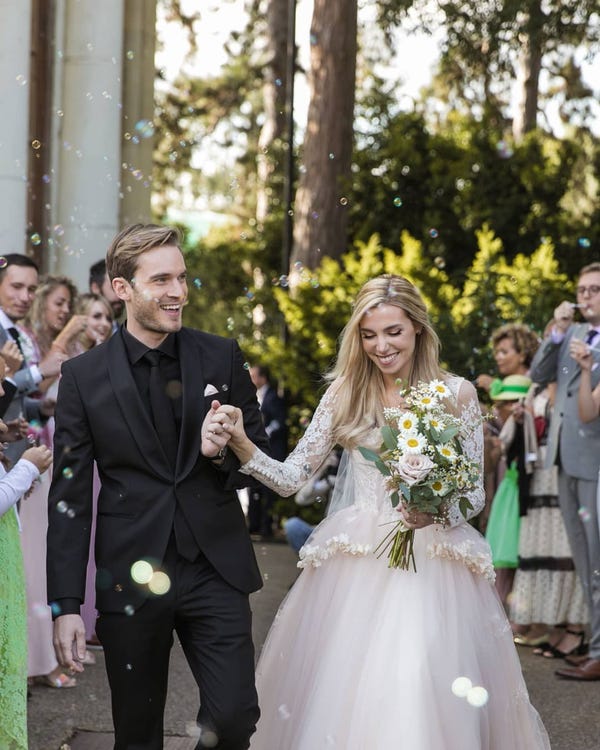 Photo by Jessica Kobeissi
ERYN FLYNN
STAFF WRITER
Felix Kjellberg, who also goes by the username Pewdiepie, is a famous online gamer who posts videos onto youtube for entertainment sin. He married his longtime girlfriend Marzia Bisognin on August 19, exactly 8 years from the day they met.
Marzia Bisognin is an Italian Internet personality, fashion designer, and entrepreneur. The couple had been engaged sometimes since March of last year, making the event highly anticipated throughout the Youtube community.
Felix announced the wedding on Twitter on the 20th, one day after the ceremony. His tweet said "We are married!!! I'm the happiest I can be. I'm so lucky to share my life with this amazing woman."
His wife, now Marzia Kjellberg, also posted a loving message on instagram saying: "I feel like I am the luckiest person and I'm so full of love. Incredibly ecstatic to be able to call Felix my husband for the rest of our lives."
Throughout the eight years of their relationship, Felix and Mariza made videos together doing Q&A, gaming, reacting, and more, with Marzia even running her own channel at some point, although she posted her final video on her channel on 22 October 2018, stated she would no longer upload videos.
Their most recent videos together were of them playing Minecraft together after they had already been married, completely unbeknownst to Pewdiepie's fans. The very next day, Pewdiepie posted a video of their wedding titled "Marzia & Felix – Wedding 19.08.2019." on his channel, with clips of the wedding, friends, and family.
Their extravagant wedding took place at London's Kew botanical garden. It was a small gathering with only their closest friends and family, and, according to Felix, had no issues with press which had been a concern of the couple.
Of their guests, notable attendees were Boyinaband and Jacksepticeye.