U.S., NATO still Hesitant on No-Fly Zone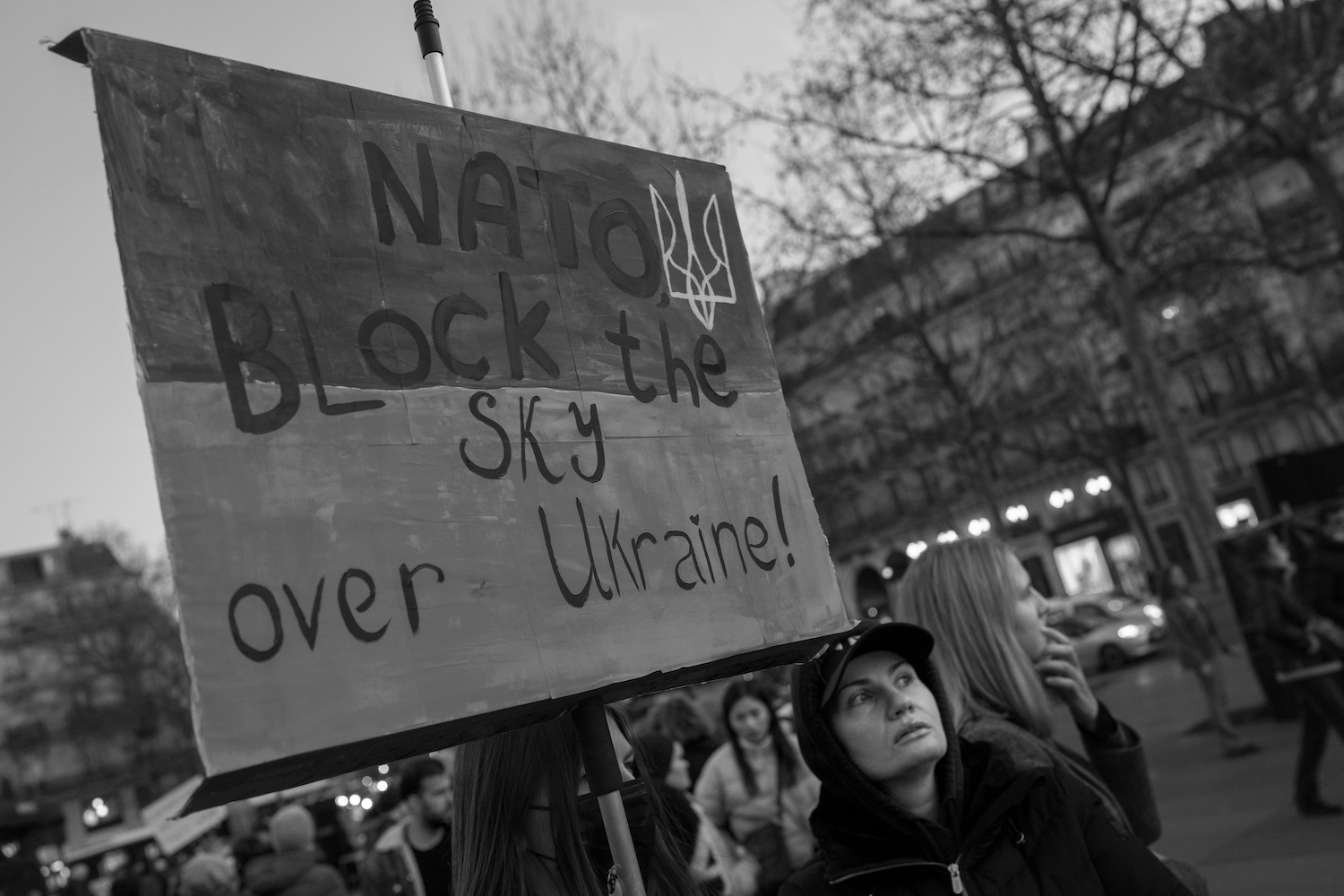 Russia's invasion on Ukraine made Ukrainian President Volodymyr Zelenskyy make numer-ous pleas to NATO and its allies to impose a no-fly zone over the country. Zelenskyy said it was vital to "protect" the sky over his country to stop Russia's incessant airstrikes and artillery fire.
For the United States and its NATO allies, the request was too much.
The United States and NATO allies refused for the same reasons they have been citing since Moscow invaded Ukraine on February 24: that any attempt to establish a no-fly zone would place them in direct conflict with nuclear-armed Russia and spark a wider, more dangerous conflict.
A full no-fly zone enforced by NATO would mean that Russia's superior air power could not be deployed against Ukrainians, but also that the Kyiv would not be able to fly its fighter jets and significantly effective attack drones against the Russians.
No-fly zones prevent a country from using warplanes to attack military targets or civilians on the ground, but simply declaring airspace off-limits is not enough.
"There's tremendous reluctancy on the part of the Pentagon and the political establishment," Mark Cancian, senior adviser to the Washington-based think tank Center for Strategic and International Studies, said in an interview. "The president and NATO have been very emphatic, and the reason is that it's a combat mission."
The only way to implement a no-fly zone is to send NATO planes, fighter planes into Ukrainian airspace, and then impose that no-fly zone by shooting down Russian planes.
Russian President Vladimir Putin warned that any move to create a no-fly zone above Ukraine would be viewed as "participation" in the conflict. "That very second, we will view them as participants of the military conflict, and it would not matter what members they are," Putin said.
While most U.S. lawmakers are opposed to a no-fly zone, a few have said they are willing to consider it or have even called for it.