Club Beat: Februrary
Cheer progresses to state semi finals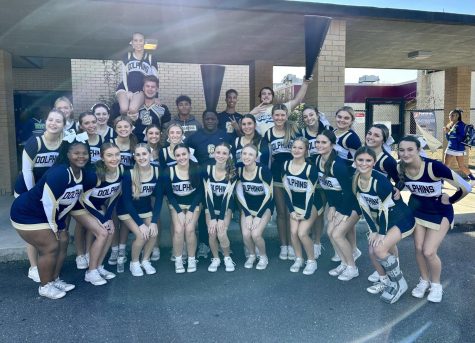 Photo by Jeanne Ladner
The Gulf Breeze High School competition cheer team will advance to the state semifinals on Feb. 3rd in Gainsville. Please congratulate and wish the members of the team good luck in the state semifinals.
FBLA crushes competition at district conference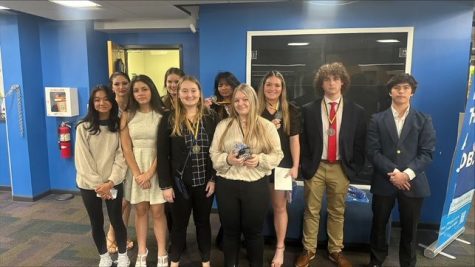 The Gulf Breeze High School Future Business Leaders of America competed in the district 1 conference held at the University of West Florida on Jan. 25th. The following students qualified for the state competition, which will be held on Mar. 25th in Orlando. Please wish the FBLA students' luck in their upcoming competition. In the Health Care Administration category, Samantha Sherman got first place. In the Public Speaking category, Grace Bian placed second. In the Journalism category Hayden Brown placed first. In the UX design category, Mathew Barrs placed first. In the Sports and Entertainment Management category, Lauren Adams and Sydney Sherman placed second.
Baseball field receives a halo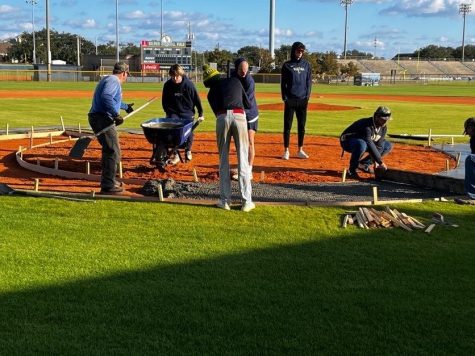 Photo by Heather Renfroe
The 2023 Dolphin baseball season is kicking off with the building of a new halo, as per former Coach Clayton's wishes. The purpose of the Halo is to reduce the impacts of playing many games on the grass. Randy Renfroe, former head coach worked to make Clayton's dream a reality. Work on the field started in early 2023 after getting approval from then head coach, Coach Clayton, and the Gulf Breeze High School baseball team booster club.
The team worked used local resources to ensure that the halo was the exact shape and size that it needed to be. After that, wooden boards were used to keep the shape of the halo until it was ready to be filled with concrete by volunteers and members of the team. Renfroe has also secured an artificial turf donation and hopes to have the dolphins playing on turf someday in the near future.
Class of 2023 Hall of Fame announced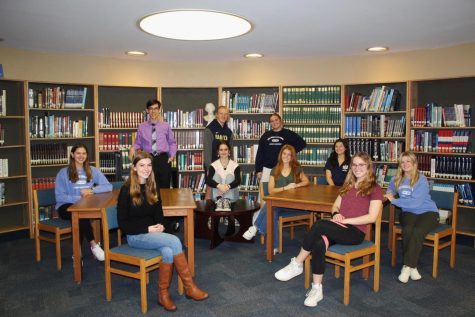 Photo by Claire Boling
The students selected for the class of 2023 Hall of Fame were announced on Jan. 20th after a rigorous selection process. From left to right, the students are Holland Davidson, Emily Thomas, Thomas Bruce, Samuel Linkous, Elise Fulford, Morgan Kronledge, Meredith Pugh, Mckell Spring, Eliza Mazel and Sydney Holderman and Matthew Barrs.
Incubate debate team brings home a win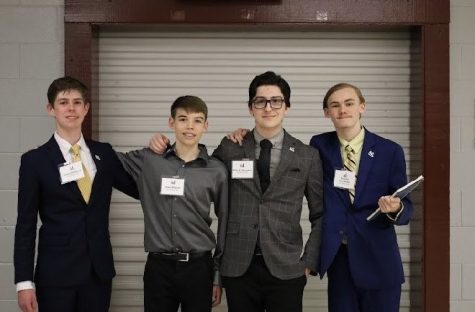 Photo by Riley Peratoni
On Jan. 14th the Incubate Debate team travelled to Niceville High school to compete in a competition. The following students made it to the final round: Brant Elidemir, Dominic McLemore and Thomas Simpson, while Owen Giberman and Riley Perantoni brought home the competition by winning first place, and Owen Giberman came in 5th place.
More Club Beat:
Club beat: December – The Blue & Gold (gbhsblueandgold.com)